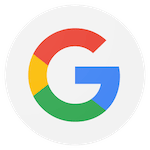 There's not a lot of people or places we will trust with our children, especially with them in Cedar Park and often looking different than others here (they're mixed and look black). In fact, we've never hired a babysitter. When we started my oldest son, now 8, here at Peak it was after a horrible experience at another after school program. We soon started noticing changes in his behavior, increased self confidence and he started showing more responsibility.

He now goes to all spring break and summer camps (actually begs to go) as well as takes martial arts classes.

We trust all of the staff here so much our other son who just turned 5 now attends and also loves it. This summer will be his first summer camp and he is pumped!

These guys feel like family, for sure treat us that way, and I'm beyond impressed with their handling of various typical situations between children. If you're looking for after school, physical activity or just camps for your kids I would highly suggest seeing if they have a spot for you! You won't regret it!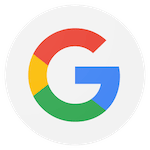 This is the best place ever, i have been to. i have been training here for 2 years and i love it. really recommend it. hope you come!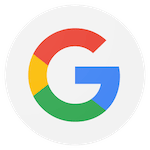 Top notch staff and facility. Incredible staff throughout. Has helped my family immensely with focus and self discipline more than any other activity in our lives including school. Very professional and whole family and village mentality. Unequaled experience in and out of the facility. Genuine and sincere concern for each and every individual involved in their programs.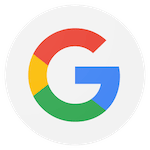 Peak Performance has been a blessing in our family. Master Schill has a tremendous ability to instill discipline and respect in the children and the adults. From day one, we were inspired by how well he can connect with his students. I have and will continue to refer Peak Performance to any parents looking for a fun, safe, and educational after school program. 5 stars is a vast under-rating.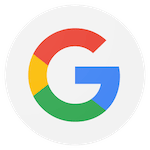 My oldest daughter began taking martial arts (traditional Tang Soo Do) at Peak Performance in May 2016 - within weeks her younger sister and then I were both on the mat with her. Since then my oldest has also added BJJ to her training, my youngest achieved her orange belt before moving to BJJ, and I am within 2 years of my 1st degree black belt.

My girls have both been involved in Peak's After School Enrichment Program as well as Summer Camps in addition to their training - and Peak has become our extended family.

I have always been of the mindset that I am not raising children, but rather I am raising adults - trying to instill values and courtesies in them that I was raised with (and that our current society seems to be lacking). Peak has not only reinforced these values, but improved discipline, respect, focus, self-motivation, and many other things for all three of us.

I could not say enough about Peak being my "village" because of the people that work there, instruction methods, character development, internal programs, and the undeniable love everyone has for each other. As a single mother to two girls it's important to me that they are surrounded by like-minded, well-rounded, successful members of our community - and Peak has not only met those expectations but vastly exceeded them. I've seen the confidence blossom in students who hid behind their parents on the first day within just a couple of weeks of attending Peak's After School Program or Summer Camps.

We all LOVE Peak Performance and it's a bonus that we just KNOW that everyone at Peak loves us back!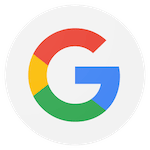 My two sons have been enrolled in the Peak Performance after school and Soul Fighters BJJ program since August 2017. We have have seen a great improvement in their behavior and performance both at home and school. The values we instill at home of manners, self respect, respect for others, self confidence, self improvement, and accountability are all reinforced at Peak as well as all of their various athletic programs. In fact, I have enjoyed their involvement in the Soul Fighters BJJ program so much that I have recently enrolled as well. The connection I will build with my sons through BJJ will be a fundamental block upon which our relationship stands and evolves as they age and grow into their individual personalities. I couldn't be happier with the prospect of such a bright future.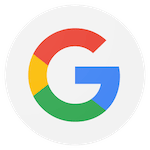 Love this place! My 2 boys have come here for 2 years and we plan to send our youngest daughter when she is old enough. They really stress the importance of respect, confidence and working as a team. The instructors really care for all the kids and everyone is treated as one big family. Our oldest son LOVED summer camp. We will be here as long as we can 🤗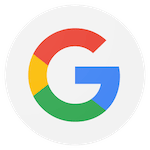 Peak Performance has am amazing program for children. At Peak Performance they go back to the basics and teach children the much needed aspects of life that seem to be missing these days stich as manners, respect, disciplin amd tons of love. I have had my child in many other programs and non of them compare, we have now been at Peak Performance for 4 years and couldn't be happier. Lots of Thanks and appreciation to the staff, which are all adults, we love you all.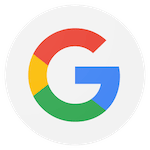 We have been sending our son to Peak Performance Martial Arts for the last 4 months and could not be more pleased with our experience. Our son, like so many other 8 year old boys, struggles with self control focusing his attention and concentration as well as his personal confidence. We have seen enormous positive change as a result of his study at Peak Performance. He is able to more quickly control his behavior response, focus his attention for longer periods of time and is feeling more and more confident each day in who he is and what he is capable of. We are blessed beyond measure to be apart of the Peak Family!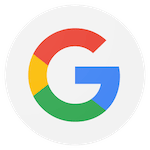 When our daughter was struggling in school we wanted to find an alternative way to help her. We came across Peak Performance and from the initial meeting we knew PPMA was going to be our new family. Words can not express how impressed we are with each of the staff. They truly care about each students personal success. Our daughter's confidence has sky rocketed and she now has a second place she calls home. I really could go on and on....
Thanks PPMA! I am one happy momma!